Spirit matters ! EnSofic Ray group healing & healing frequencies
//Erhalte ein tieferes Verständnis von Teslas "Energie, Frequenz und Vibration" und lerne die Wissenschaft der Klangheilung. Du erhältst eine Klangheilungsmeditation und eine Gruppenheilungssitzung. Verpasse diese Gelegenheit nicht!
Am 23. September 2022//
Have you ever desired to live the life of your dreams and to create abundance beyond everything ever imagined?
Do you want to learn how this is possible using the keys of Spirit?
Then join this special talk about why "Spirit Matters" with Multi-Platinum Award Winning Music Producer, and certified MAX Meditation System™ Teacher Philipp Schardt and multi dimensional entrepreneur, Healer and International speaker Shani Lehrer.
An inner journey through epic soundscapes combined with scientifically proven Brainwave-Entrainment Frequencies and an EnSofic Ray Group Healing Session with the highest ray of creation that heals the body, mind and soul await you.
Bring a journal and an open mind!
You will learn the key to integrating Spirit as an intrinsic part of your life through some of the most ancient teachings in the mystery school tradition.
You will experience a journey through epic soundscapes with healing frequencies combined with a group healing experience that will help you heal old wounds in body and soul.
The EnSofic Ray heals effortlessly. It encompasses the entire Reiki system and goes far beyond.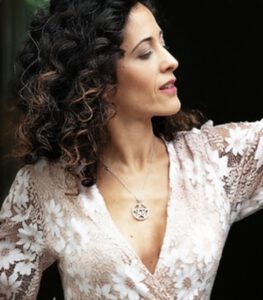 Shani Lehrer, Multidimensional Entrepreneur, Senior Guide, Teacher, Healer and Ritual Master in the Lineage of King Salomon.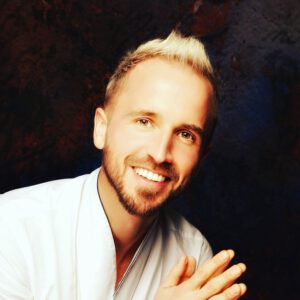 Philipp Schardt, Multi-Award Winning Music Producer, Singer, Songwirter, Guide, Teacher, Healer and Ritual Master in the Lineage of King Salomon
The Life Activation is highly recommended for all classes, please find your local practitioner for this session.
If you book until 13.09.22 you invest only 25 €.
Please call us directly at +49 (0)172 8693666 or write to info@daskapdergutenhoffnung.de
There are only a limited number of seats available. Register soon to ensure placement and best rate.
Deposits are non-refundable and non-transferable!