be everywhere and gain answers
Astral travel is the art of expanding one's consciousness in order to travel outside the realms of the physical reality.
This amazing workshop teaches you the essential theory and technique to expand your consciousness so that you can explore the astral planes and other dimensions more safely and effectively. It also aids to improve meditation, conscious dreaming and journeying.
Taught in the same way and with the same techniques handed down by the great masters for thousands of years, you will leave empowered and able to astral travel expanding your consciousness to anywhere in the universe.
In this workshop, you will learn the to-do's of universal travel, including:
This is truly an essential class for all who wish to journey and expand their sense of what life has to offer. Please join us to receive the keys you need to make the most of your connection to the astral realm and gain answers and teachings concerning yourself and the universe!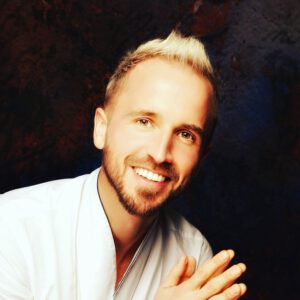 Philipp Schardt, initiated Guide, Healer and Teacher in the 3000 year old Lineage of King Salomon. Philipp is also an award-winning gold and platinum music producer and together with Dr. Theresa Bullard (host of the GaiaTV show "Mystery Teachings") creator of the Kabbalah Chants, a musical meditation journey through the "Tree of Life" with Binaural Healing Frequencies.
"I feel excited to accompany you into your power and most beautiful life!"
The Life Activation is highly recommended for all classes, please find your local practitioner for this session.
This workshop will take place off-site this time, at OHIA
Torstr. 103
10119 Berlin
Please register directly through OHIA.